Are you organizing an event and you need a stage?
MAMMUT srl is specialized in the design, organization and set-up for recitals and concerts in the following regions: Lazio, Abruzzo, Campania, Tuscany, Umbria, Lombardy.
Our organisation serves and guides our customers in the choice of all possible solutions right from the design and setup of event spaces.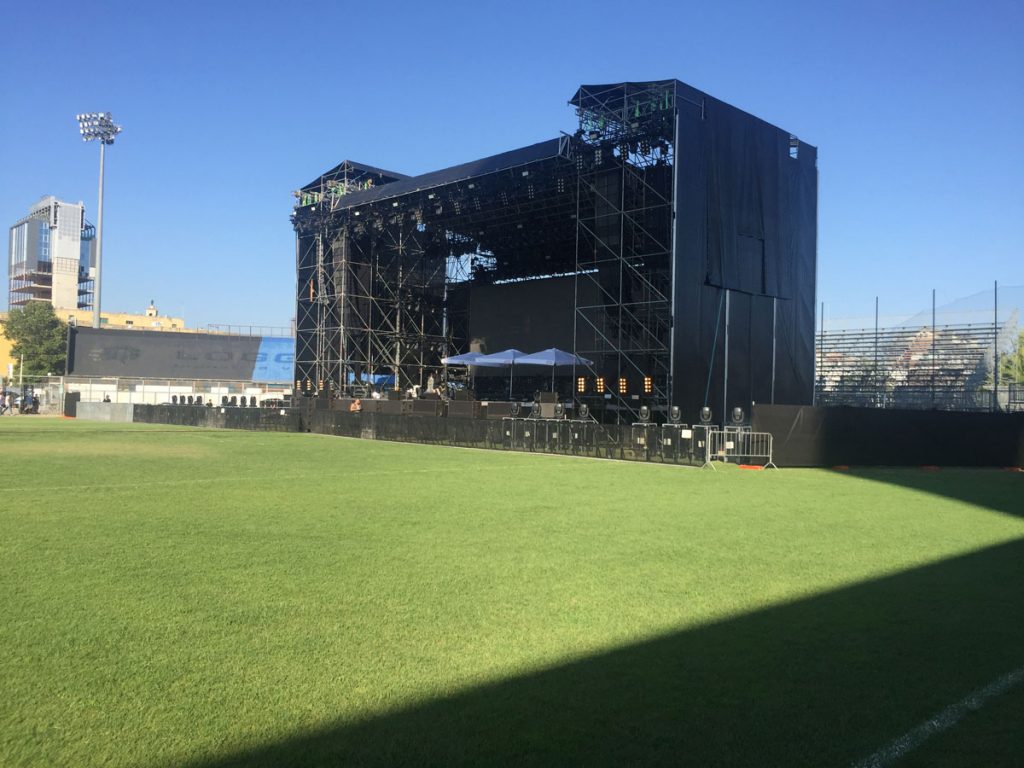 The services we can offer are:
scenographic installations
stage set-up
rental of platforms for speakers
floorings rental
rental of tensile structures
rental of technical roofs
furniture supply
false ceiling supply
garden design
air conditioning systems rental
sponsor stand set-up
preparation of welcome and relaxation areas
reception and registration arrangements.
other services regarding tensile structures on request
Thanks to our specialized technicians, our services are completed with:
grandstand rental and scenographic lighting set-up
lighting rental
audio system rental
stage effects rental
video projection rental also on maxi screens
video shootings
video shooting direction
Contattaci
Are you planning an event? Request a quote